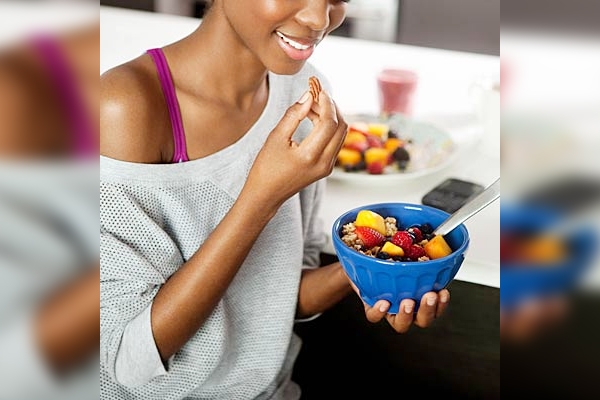 (Image source from: These superfoods help you gain super mood})
We usually pick up foods considering their effect on health and our looks. But, the fact is that the foods we take in also play a prominent role in maintaining our moods.
Consuming foods containing properties that show positive effect on mood is crucial to stay happy always. Find below few superfoods with potential to lift the mood. Instead of opting for junk food when you are in not a good mood, go for these mood changing foods.
Bananas
Bananas are the healthiest fruits one can include in diet as they are powerhouses of anti-oxidants. They help in spelling goodness. Tryptophan present in banana helps in improving mood besides relaxing the mind. Magnesium will help you in calming down and vitamin B6 will help you in lifting your spirits. Carbohydrates present in bananas help to enhance serotin production. This boosts wellness feelings.
Walnuts
A handful of walnuts are always useful to cheer yourself up and boost your mood. Walnuts contain generous amounts of tryptophan, vitamin B6, omega-3 fatty acids zinc and folate.
Yogurt
Having yogurt along with breakfast is a definite plus to keep your mood high. Amino acid tryptophan is present in high amount in yogurt, thus increasing serotonin levels in. Probiotic bacteria found in certain yoghurts could lower anxiety levels.
Tomatoes
Number of studies identified that tomatoes could keep depression at a distance. They contain an anti-oxidant named lypocene that could help protect you against depression.
Avocados
Folate is present in rich amount in Avocados. Folate is said to alleviate feelings of anxiety or sadness. Avocados also contain omega-3 fatty acids that is good for your mood.
-Sumana