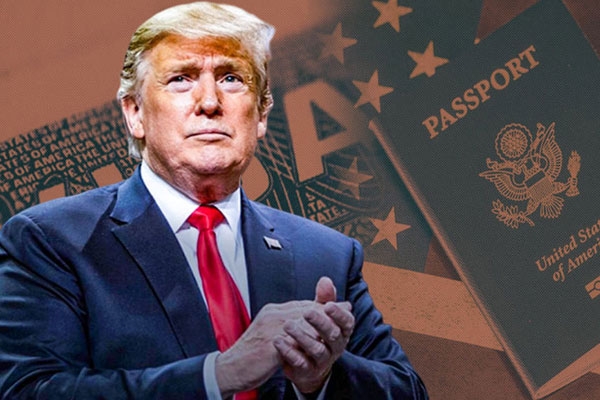 (Image source from: thelogicalindian.com)
Spouses of H1B workers who are waiting for their EAD cards can now breathe a sigh of relief as the lack of EAD card will not result in job loss.
Several spouses of H1-B workers have been waiting for a few months to obtain their Employment Authorization Document (EAD) cards which are proof for work authorization in the US.
Recently, the United States Citizenship and Immigration Services (USCIS) has issued a notification that comes as a good news to all the spouses waiting for their EAD cards.
Starting today, lack of a valid EAD card will not result in any job loss and employers can rely on a notice of approval issued to such individuals.
Earlier the norms required that the employers could only accept the issued EAD card as a proof of work authorization. The notice of approval which will be given for an initial application or during the renewal process would not be sufficient.
However, due to the printing delays in the issue of the EAD cards and the settle of a class action suit which was initiated by an Indian citizen has led the US immigration agency, USCIS to introduce this temporary relaxation.
Mitchel Wexler, a California based partner with a global immigration law firm said that this move is a significant accommodation for the employers who no longer have to wait many months for the creation of EAD cards to lawfully employ an authorized, critical foreign worker.
Nearly, a lakh Indian spouses where the primary H1-b visa holder is on track for a green card, are currently authorized to work in the US.
Earlier in July, there were apprehensions of job loss due to the delays in obtaining EAD cards.
An EAD extension can be applied for only 180 days before the expiry of the current card. Typically, it took 90 days for the USCIS to process the application after which the EAD card was generally mailed within 48 hours. Recently, the waiting period ran up to a few months.
A H-4 visa holder exclaimed that he had sleepless nights over the delay in issuing EAD's as he might lose his job though he works in the health sector.
Under the temporary relaxation that has been announced by the USCIS, US employers can now accept Form 1-797 which is a notice of approval of the EAD application. However, the notice must be issued after December 1, 2019.
Moreover, by December 1, 2020, the employers have to reverify the employes who presented this form of evidence instead of their EAD cards.
By Gayatri Yellayi