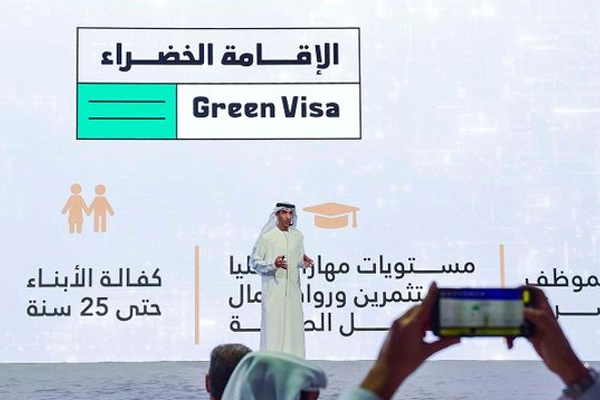 (Image source from: gulfnews.com)
To boost the country's economy that is shattered because of the ongoing coronavirus, the government of United Arab Emirates announced a new visa that will allow the foreigners to work in the country without any sponsorship or employer. The government of UAE only offers limited visas as per the employer and the process of residency is not an easy task for foreigners. All those who receive a Green Visa can work in the country and they can sponsor visa for their parents and children up to 25 years old. Green Visa is offered for entrepreneurs, skilled individuals, business people, investors and post-graduates. Minister of State for Foreign Trade Thani al-Zeyoudi announced the details of Green Visa.
The coronavirus pandemic also impacted the tourism and business of UAE badly and there is a huge economic slump in the recent years. The oil prices too went down in the recent years. The Golden Visa was launched in 2019 and is offered for wealthy individuals to attract investments. Similar schemes are launched in Saudi Arabia and Qatar. Saudi Arabia offered permanent residency for 8 lakh Riyals which is equal to 2,13,000 USD and the renewable residency is charged at 1,00,000 Riyals for year. Doha opened a property market for foreign investors and they are offered permanent residency permits for those buying homes. 90 percent of the population in UAE are foreigners out of the 10 million population and UAE is the second-largest economy among the Arabian countries after Saudi Arabia.
By Siva Kumar