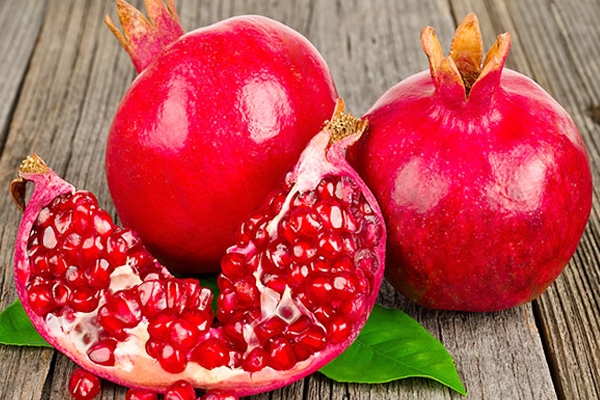 A recent study published in the journal Nature Medicine, suggests that, pomegranates may help you to fight ageing. The researchers have found a molecule in pomegranates, transformed by microbes in the gut, may help muscle cells to prevent themselves from one of the major causes of ageing.
According to the researchers, our cells increasingly struggle to recycle their powerhouses, as we age. The powerhouses is called mitochondria and these inner compartments are unable to carry out their vital function, and thus accumulate in the cell.
The heath of many tissues, including muscles, that gradually weaken over the years get affected due to the degradation.
The scientists from Ecole Polytechnique Federale de Lausanne (EPFL) and Amazentis company in Switzerland identified a molecule which, all by itself, managed to re-establish the cell's ability to recycle the components of the defective mitochondria, urolithin A.
Patrick Aebischer from EPFL, said that, "It is the only known molecule that can relaunch the mitochondrial clean-up process, otherwise known as mitophagy. It is a completely natural substance, and its effect is powerful and measurable."
Also Read: Surprise! Lose weight without dieting!
Nandini