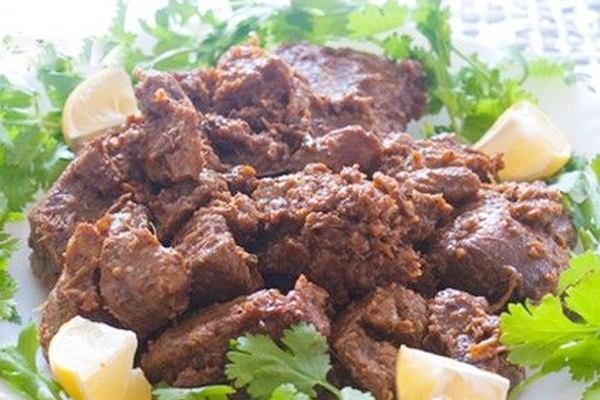 Here is something special for your Ramadan feast!  Talli Kaleji, a mouthwatering and flavourful dish for Eid.  It is an easy to prepare recipe and consume less time.
Ingredients:
Mutton Liver: 500 grams, membranes removed, (cubed)
Oil: 1 ½  tablespoon
Salt as per taste  
For masala:
Ginger Garlic Paste: 3/4 to 1 1/2 teaspoon
Dried Red Chillies: 3
Turmeric Powder: 1/2 teaspoon
Cumin Seeds: 1/2  teaspoon
Method:
Combine all the masala ingredients and marinate the liver cubes for 30 minutes.
Sprinkle some salt and keep aside.
Heat oil in a shallow frying pan.
Shallow-fry the liver cubes for 2 minutes.
Remove and drain excess oil.
Serve hot, immediately.
Also Read: Eid Recipe: Seviyan
Nandini