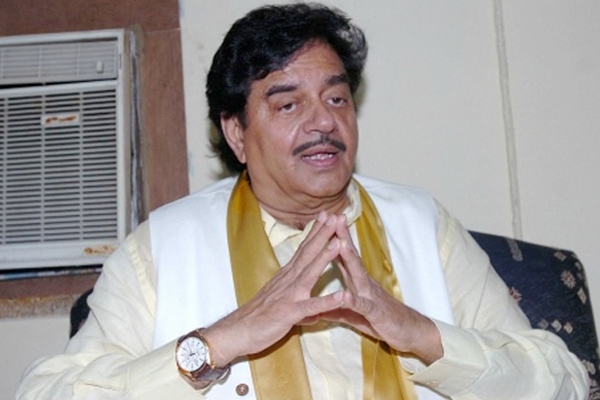 BJP MP Shatrughan Sinha has labeled PM Narendra Modi as "dashing and dynamic" leader. He said that the PM's hands need to be strengthened in the given conditions of security and unity threats to the country.
While addressing a function at the Symbiosis International University, the Patna Sahib MP said, "Looking at the present atmosphere in the country wherein security and unity has been threatened, it is really important that we should support PM Modi and strengthen his hands to (help) the nation overcome this turmoil." The function was organized for a panel discussion on his biography "Anything But Khamosh" that was penned by Bharati Pradhan.
According to Shatrughan Sinha, he has been supporting the PM all through. He said, "I referred to him (Modi) (as) dashing, dynamic and now that dynamism of his needs to be supported."
The actor said on the ongoing the 'intolerance' debate that, he is against the "award wapasi", referring it to a chapter from his book which talked about the son of then Shahi Imam from Mumbai was "whisked away" during the communal riots.
Referring to the suicide of dalit student Rohith Vemula, Sinha said, "whatever happened is heartrending and condemnable".
-Sumana