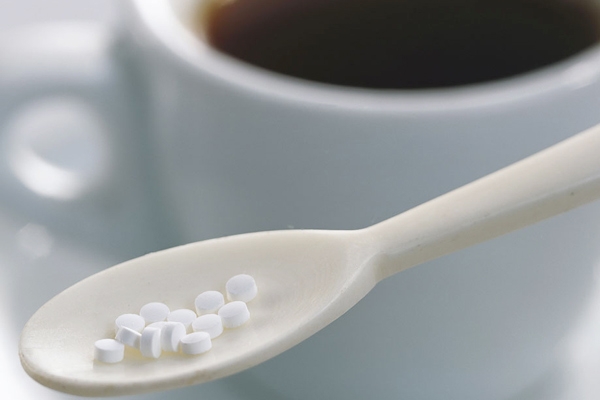 A huge number of people use artificial sweeteners to lose weight. But is it works? Probably not! A recent study claims that, artificial sweeteners can make you eat more.
Artificial sweeteners provides a sweet taste like that of sugar while containing significantly less food energy. They are the substitutes for sugar.
The study conducted on mice and fruit flies shows that artificial sweeteners can boost appetite by activating hunger pathways in the body.
Lead researcher Greg Neely, Associate Professor at the University of Sydney in Australia, said that, "After chronic exposure to a diet that contained the artificial sweetener sucralose, we saw that animals began eating a lot more."
"Artificial sweeteners can actually change how animals perceive the sweetness of their food, with a discrepancy between sweetness and energy levels prompting an increase in caloric consumption," Neely added.
The findings published in the journal Cell Metabolism, showed that inside the brain's reward centres, sweet sensation is integrated with energy content. When sweetness versus energy is out of balance for a period of time, the brain recalibrates and increases total calories consumed.
"The chronic consumption of the artificial sweetener actually increases the sweet intensity of real nutritive sugar which then increases the animal's overall motivation to eat more food," Neely stated
"The pathway discovered is part of a conserved starvation response that actually makes nutritious food taste better when you are starving," Neely noted.
Also Read: To feel happy, eat fruits, veggies!
Nandini