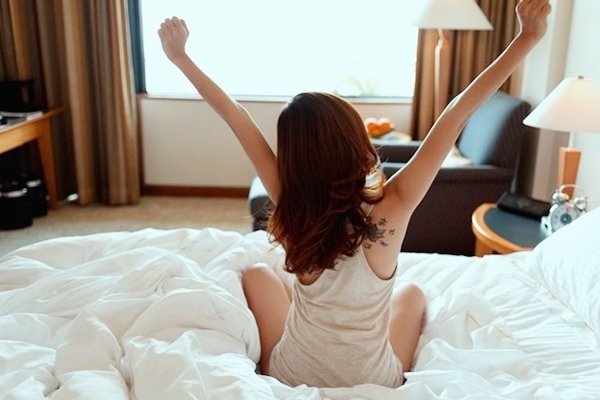 (Image source from: How to be active all day)
We usually go to bed after setting a time in our alarm. And get up with the sound from alarm ring, filling the room. Yet, occasionally we get up an hour or more before the alarm rings. In such situations most of us usually return to bed. But, the question here is what to do in such a case to be active all the day? Is it ok to get back to sleep or get up and go ahead with the day?
Mayo Clinic professor of medicine and the American Academy of Sleep Medicine former president, Timothy Morgenthaler, said that it is essential to first ask "Am I done sleeping?"
According to the National Institute of Health, most adults require seven and eight hours of sleep a day. So, it will be easy for us to get the answer for this question with ease.Morgenthaler says, if you have got enough sleep, waking up is the natural reaction of the body to two interacting systems controlling "the overall drive to sleep or stay asleep."
The first is sleep homeostasis, which is a basic principal that pushes you to sleep for a longer time with intensity if you dint have enough time.
The second one is your internal biological clock or the circadian rhythm, responsible for making us feel tired in the evening, unlike morning or afternoon.
Now, the body's homeostatic mechanism regulates sleep intensity, while the circadian clock regulates time of day during which you need sleep and stops you from carving for sleep.
Thus, if you wake up after at least a seven hours of sleep, it means that your body has enough of it and is ready for the day. So, get up and start the day. On the other hand, if you are waking up early, try to squeeze more enough sleep.
-Sumana