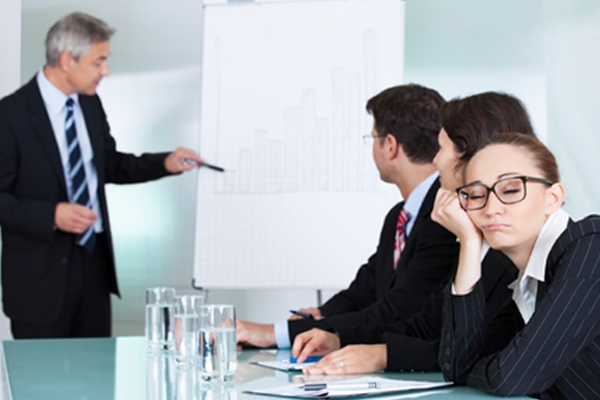 (Image source from: How to battle with office lethargy})
After every weekend, the only thing in your mind is to wish for more hours in bed, while most of us are sad over to see the weekend go. There are also a few of us who are genuinely facing difficulty with their sleep and energy levels, due to which they feel lethargic during most of their working hours. Those people might suffer  from the Hypersomnia and feel sleepy every few hours. This habit badly affects their performance in the office and also put a bad impression on their image.
Here are some suggestions which will help you to fight with office lethargy and keep sleepiness at bay.
Coffee and you:
Whenever you feel lethargic and sleepy during office time, just have a cup of coffee. Caffeine stimulates the heart and respiratory systems in your body, which will help you to come out from sleeping zone, but it is not good to drink coffee every hour. Limit yourself with two or three cups of coffee which is more than enough. Excessive amount of coffee may lead you to several side effects.
Have a proper breakfast:
According to the health specialists, Breakfast is the most significant meal of the day. If you are not having your breakfast properly, then it may lead you to an erratic lifestyle pattern. Skipping the breakfast is the wrong start of the day. A proper and healthy breakfast provides you enough energy which helps you to be active throughout the day and keep the sleepiness away.
Office Yoga or a small break:
Try some simple and easy yoga steps while you are working. Inhale as you move your shoulders in an upward and backward direction as well. Exhale as you move your shoulders in a downward and frontward direction. You just take a deep breath and keep your neck and spine straight. You can also try some other types of office yoga while at work, that will help you to be energetic. Also, you can take small breaks while working, which will refresh you.
Meditation and Morning walk:
Morning walks and meditation always works. A half an hour of walk in the early morning can keep you active throughout the day. Meditation will increase your concentration power, as well as keep you refreshed all the day. It will help you to be calm, even in pressurized situations and help you to do your task successfully.
Keep aside all the technologies while going to bed:
You may be addicted to television, laptops, mobiles and other technology, but don't let them distract your night's sleep. 6-8 hours sleep is required for every healthy adult and if you are not taking sufficient sleep, you may feel sleepy and lethargic throughout the day. It may lead you towards sleeping disorder. So, leave all the technology out of your bedroom at night.
Avoid heavy and white food at dinner:
The Choice of the wrong food can also affect your sleep. White food like white sugar, white pasta and white rice are high in glycemic index, which, may lead to a rise in blood sugar levels, laziness and lethargy. Ensure, your dinner should be light and healthy.
Nandini