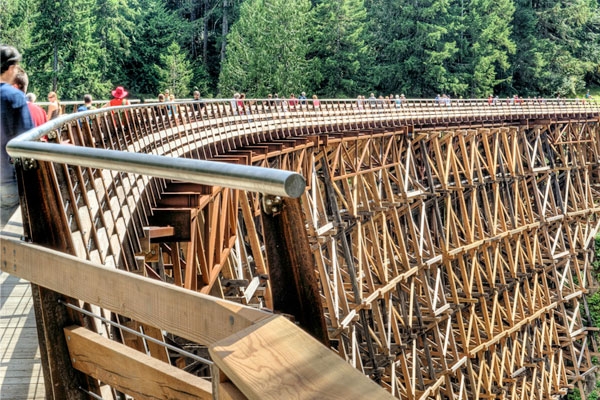 (Image source from: Culinary Tour of Vancouver Cowichan Valley)
If you live anywhere south or east of, say, Vancouver, you've probably not heard of the Cowichan Valley. This bucolic corner of Vancouver Island keeps a low profile, even by Canadian standards, which hold humility next to godliness. Residents prefer to let the valley's food and wine do the talking. The Cowichan's Mediterranean-like microclimate (with more sunny days than anywhere else in Canada) sustains an impressive range of small farms, vineyards, and artisanal producers, whose bounty is increasingly sought after by B.C. chefs. Comparisons to Napa and Provence miss the point: the Cowichan is far more rustic and homespun than either, not to mention more affordable. What the region lacks in high-end hotels—there are only a handful of inns and B&B's—it makes up for with simpler delights: communal farm suppers, roadside honey stands, craft cider and microbrews, and the tastiest buffalo mozzarella this side of the Atlantic.
But the valley is just the highlight of Vancouver Island's culinary circuit, which includes the nearby city of Victoria, with its own farm-to-table tradition, and the southwestern coast, the setting for the island's finest restaurant. To experience all the region has to offer, we've mapped out the perfect three-day drive.