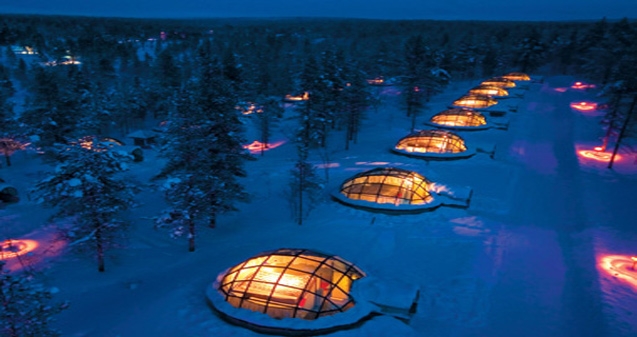 Of the 30-plus countries that Cathy Grey has visited, on every continent save Antarctica, her greatest love affair has been with a Berber village in Morocco.
"Getting to know the locals and riding mules into the mountains is a fantastic way to bond," reflects the New York–based veterinarian. "The sleeping arrangements at high altitude, the kerosene lamps, fireplace, and burrowing under 10,000 colorful blankets just feels extremely intimate."
While everyone defines romance differently, travel is a natural stimulant, and the most romantic getaways woo us with just this kind of intimate, quality time to bond and discover. There's always some place new to experience together, and our partnerships should embolden us to push our boundaries and travel more exotically. This year, why not skip your usual ski resort in favor of backcountry trails past fumaroles and snow-covered birch trees in northern Japan?
For those who like it hot, there are as many ways to flee winter as to embrace it. You could learn to surf together along Mexico's Pacific Coast, or slip into a bungalow within Costa Rica's cloud forest. Like pursuing romance itself, reaching the honeymoon suite at Pacuare River Lodge requires going out on a limb—it's only accessible via a suspension bridge. Dinner is served by candlelight along the mighty river, one of the best white water rafting systems in Central America.
"I personally think that a little whitewater rafting is not unlike the romantic relationship," observes Grey, "There is the initial fear, the immediate thrill and the afterglow of satisfaction."
Of course, romance doesn't always require such strenuous efforts. Sometimes even the most active among us would rather just savor the thrill of having nothing to do and nowhere else to be but nesting together—especially when the setting is your own private treehouse or a fabulous Italian seaside villa. Even getaways to romantic destinations like Paris that seem cliché can prove alluring and fresh when done right.
So whether you tend to paddle or pamper, snowshoe or snuggle, we've mapped out getaways that promise to add a little je ne sais quoi to a winter romance with your mate.