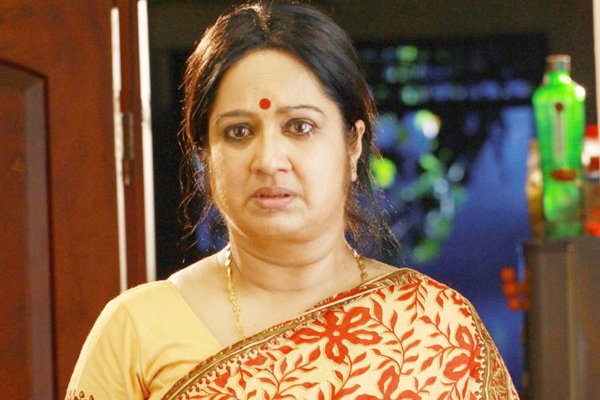 (Image source from: Malayalam actor Kalpanas unexpected demise})
Popular Malayalam actress Kalpana's demise left Malayalam film industry in shock. In 1983, the 50-year-old actress began her career as a child artiste. Since then she has grown as a hugely popular actress both on and off screen because of her jovial and happy-go-lucky nature.
According to Association of Malayalam Movie Artistes (AMMA) president and Lok Sabha member Innocent, "We acted together in so many films... (she played) my sister, wife and what not. Even though she might be referred as a comedy artiste, I will rate her as a wonderful actor and a real spirited one too."
The actress was in Hyderabad to participate in a film's shoot and to attend an awards function. The staff of the hotel she was staying in had broke open the door of her room, as they did not get any response from her room. Then they found her in an unconscious state. Kalpana was immediately rushed to a hospital, where doctors confirmed her death. Film director Sibi Malayil said that the actress was believed to have suffered a cardiac arrest.
Veteran film actress Kaviyoor Ponnamma said, "I knew she had some health problems, but never knew she had a heart problem. It's a very sad day for the Malayalam film industry."
"What's that you are saying that Kalpana is no more... No way, I just can't believe it. She was always concerned about my health and see what has happened," Ponnamma reacted.
Actress KPAC Lalitha said, "She has been a very strong supporter for me in all my trials and tribulations. We used to be in regular touch, and this is heartbreaking for me."
Kalpana has a career spanning more than three decades, throughout which she appeared in more than 300 films, including numerous Tamil films. Currently running packed house, "Charlie", was her last film. Few of her most popular films include "Dr. Pasupathy", "Butterflies", and "Kowethuka Varthakal". In 2012, Kalpana won a National Award for the Best Supporting Actress in the film "Thanichalla Njan". In the same year, she separated from film director Anil Kumar and is survived by one daughter.
-Sumana