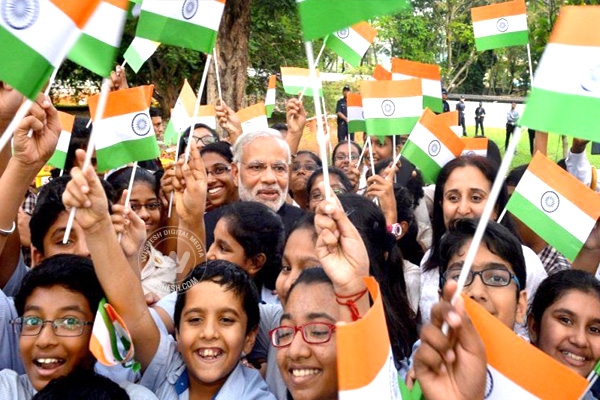 (Image source from: Indian diaspora largest in world)
India is the country with largest diaspora population in world, according to a latest UN survey on international migrant trends. The report indicates that 16 million people of India re living all through the world, outside India, in 2015.
The survey was carried out by the UN department of economic and social affairs (DESA). The survey revealed that the number of international migrants went to 244 million in 2015 on the whole in the world. This number reflects 41% increase compared to 2000.
The number of international migrants means people lining in a country other than the birth country. According to the "Trends in International Migrant Stock", approximately 2/3 of international migrants live in Asia (75 million) or in Europe (76 million).
UN under secretary general for economic and social affairs Wu Hongbo said, "The rise in the number of international migrants reflects the increasing importance of international migration, which has become an integral part of our economies and societies,"
"Well-managed migration brings important benefits to countries of origin and destination, as well as to migrants and their families," Hongbo added.
India is followed by Mexico and Russia for having the largest diaspora in the world. Nearly 16 million Indians were living outside India in 2015, this indicated a growth from 6.7 million in 1990, according to the survey.
Other countries with large Diasporas are Russia, China, Bangladesh, Pakistan and Ukraine.
- Sumana