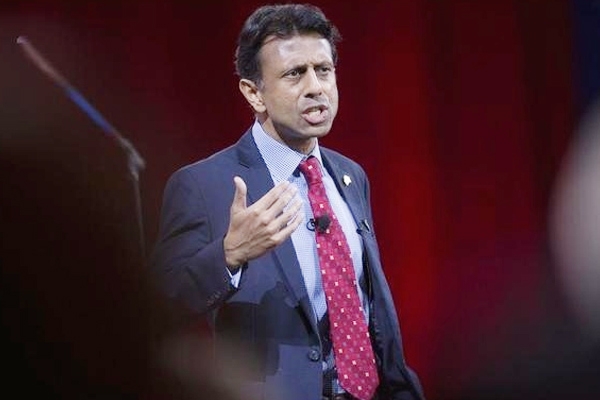 (Image source from: Bobby Jindal quit as Louisiana governor})
Indian-American Bobby Jindal quitted office as Louisiana governor. He resigns from the post during his second four-year term. Bel Edwards, who is the lonely Democratic governor in the Deep South,  took over his place.
Mr. Jindal (44) said during an interview, that, he did not submit an application for the elected post and from now onwards he has decided to work with America Next, a think-tank he added.
Jindal is the First Indian-American who holds the top position in the country. He was appointed 2 times for the governor post, first time, he elected as the governor of Louisiana in 2008. Earlier last year, Jindal announced himself as a contestant for the 2016 US presidential elections, but suddenly he took out his name a few months back saying, "This is not my time."
According to the survey, Jindal's failed to achieve people's support and his campaign kept polling even less than one percent, while, in beginning he has seen like a rising star in the Republican party. He graduated from A Brown University, also he awarded by Rhodes scholarship.
Nandini