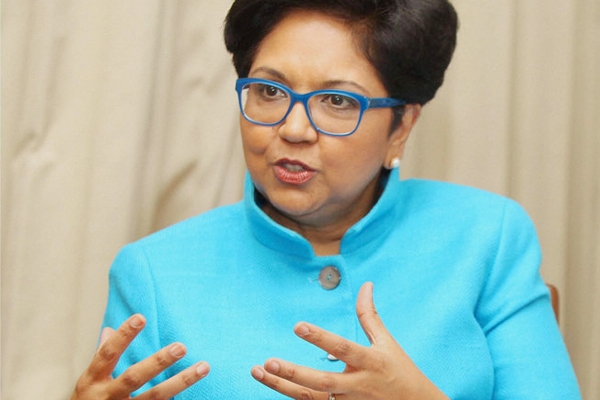 (Image source from: Indra Nooyi becomes Yale's largest alumni donor})
The India born, the chair and chief executive of PepsiCo,  Indra Nooyi named as the highest alumni donor to the Yale university. She made the donation of an undisclosed amount to the Yale university.
Ms. Nooyi  graduated from Yale university in 1980. She , credited her experience at the school for "forever" altering "the course of my life" and said her gift "pales in comparison with the gift that Yale gave me the fundamental understanding that leadership requires an expansive worldview and a deep appreciation of the many points of intersection between business and society." She said in a statement that, "Business issues are never just business issues, and my most ardent hope is that this endowment will teach future generations of leaders that the most successful companies of tomorrow will do more than make money," she said in a statement. They will make a difference and create shareholder value by improving the quality of life in every market in which they operate," she added.
Peter Salovey, president of the Yale University,  said,  that,  Nooyi's "sense of purpose, deep engagement with civic life, and the pursuit of excellence exemplify the kind of leadership in service to society that we hope all Yale graduates will achieve. The world needs skillful, purposeful, and dedicated leaders in every field and every sector, and Indra's name is synonymous with those core values of the university," he added.
Ms. Nooyi, who is a member of the boards of US-China Business Council, the US-India Business Council and Lincoln Center for the Performing Arts and Tsinghua University. Nooyi is one of the world's most famous and powerful business women. Earlier, she was a member of the Yale Corporation. She also served as the member of the Foundation Board of the World Economic Forum and the American Academy of Arts & Sciences. Nooyi was also appointed by the US president, Barak Obama for the US-India CEO Forum.
Nandini