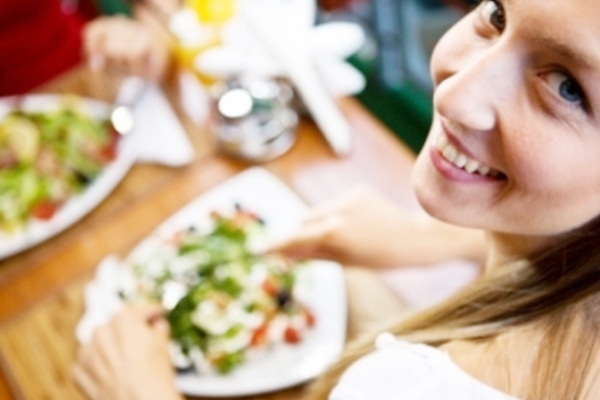 (Image source from: Diet helpful to become pregnant})
Are you trying to get pregnant? Then it is wise to get your body ready to deal with the physical and mental challenges that your body would face after conceiving, with proper diet. Moreover, the diet you follow also help you in conceiving at a faster pace. Yes, certain foods would increase your ability to make a baby. Here are few fertility boosting foods. Check out!
Beans are fertility boosting foods. Research revealed that women who consumed a lot of plant based proteins were less likely to have difficulty in conceiving, compared to those who consume animal based food. Other plant-based protein rich foods include Lentils, nuts, etc.
Ice Cream is a whole milk product that protects from infertility. Research found that one or two servings of whole milk or whole milk products on daily basis help in ovulation. Remember to compensate the extra calories you take, somewhere else in your diet.
Leafy Greens like spinach, arugula, broccoli, romaine and other dark leafy greens are high in folate, are good for ovulation. Folate is vitamin B that a few studies have shown may improve ovulation. Also remember, men who consume higher doses of folate produce healthy sperms. This means, potential chances of miscarriage or genetic problems in the baby would be reduced.
Pumpkin Seeds are rich in non-heme iron, which is an iron type found in iron-fortified foods or certain plant food. Research indicates that women consuming iron supplement were 40% less likely to have trouble in achieving pregnancy compared to those who didn't take iron.
Whole Wheat Bread or dark bread over light, brown rice over white, and whole wheat pasta over white are good food to opt for when trying to conceive. These foods help in keeping the blood sugar levels stable. Increased insulin levels can disrupt reproductive harmones.
Olive Oil is a monounsaturated fat. It helps in increasing insulin sensitivity and decreasing inflammation throughout the body. Inflammation interferes with ovulation, thus interferes with conception as well as the early development of the embryo.
-Sumana