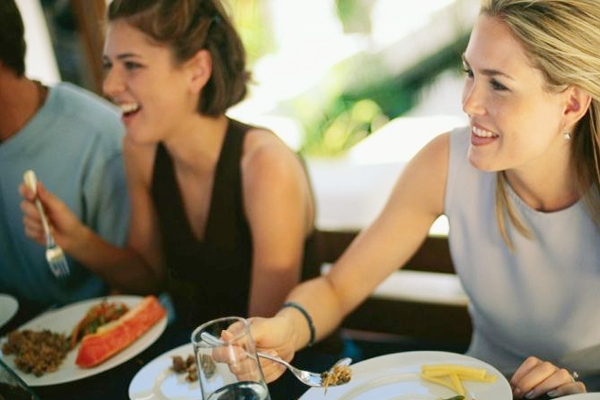 (Image source from: Food must to be included by women in diet})
Women and men usually have different diet requirements. It is essential for women to pick food suitable for the body requirement and include in the diet. Few such foods are listed below.
Flax seeds - Flax seeds enhance over all good health as they are a good source of Omega-3 fatty acids. They are known to reduce heart disease risk and even breast cancer risk. They have anti-inflammatory as well as digestive properties.
Salmon - Salmon is rich in iron and omega-3 fatty acids. According to experts, omega-3 helps in the treatment of depression besides preventing mood swings.
Cranberries - Cranberries found to have reduced the breast cancer risk and heart disease risk. In addition, they will be able to prevent and cure urinary tract infections.
Spinach - Spinach is a pack of vitamins, minerals and magnesium. Magnesium helps in reducing the physical symptoms of PMS like breast tenderness, swelling, bloating and weight gain.
Walnuts - Walnuts are rich in omega-3 fatty acids, antioxidants and phytosterols, all these help in the reduction of the breast cancer risk. Omega-3 content helps in bone health, depression and arthritis. Walnuts are even full of nutrients like calcium, folic acid and magnesium.
Oats - Oats are rich in nutrients, great for female health, keeping heart healthy, digestion good, blood pressure levels in check. They are also rich in vitamin B6, helps prevent PMS and mood swings.
Milk – Milk, a great source of calcium, is an absolute must for women at any age. Milk, when combined with vitamin D, is great to keep osteoporosis at bay.
-Sumana