Dining Table And 4 Chairs For Sale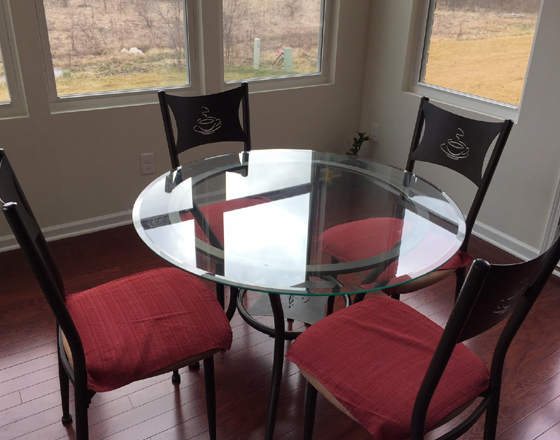 Important Safety Tips :
View properties in person, and always take someone with you. Never send or wire money to landlords. Classifieds does not offer any transaction or payment services. Stay safe - read our safety tips.
Description
Glass Top Dining Table With 4 Chairs Only At $100. Only Cash. Excellent Condition. One Chair has minor scratch on fabric.Table can be dissemble and Reassemble at home.
Please Email Or Text Only At 9897146984 Bhavin.