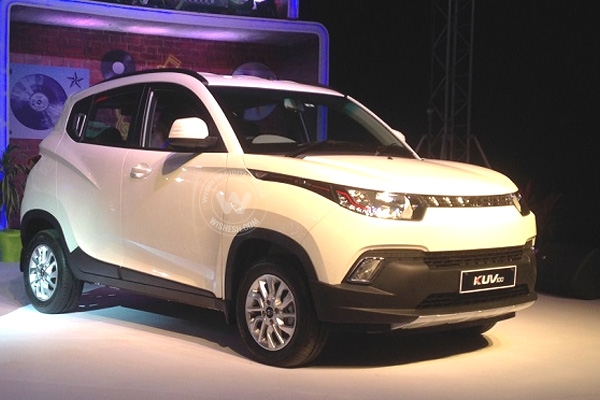 (Image source from: Book new Mahindra KUV100 SUV online in Flipkart})
Mahindra & Mahindra, the Utility Vehicle manufacturer, has partnered with Flipkart, online marketplace, for online bookings for new SUV - KUV100 model. From, 18 January 2016, the compact SUV can be booked online.
Flipkart Business vice president Anil Goteti said, "Online today is a must have strategy for all players to respond to the growing demand of their customers who are spread across different cities and towns in the country. First time in the automobile category, this exclusive tie-up will allow Mahindra to access Flipkart's extensive reach and network to connect with their customers and provide them the ease to book Mahindra KUV100 online."
Just last month, Flipkart launched automobiles as a category. The e-commerce firm has assured 'in-a-month delivery' for the new model, designed in-house. Targeted at the youth, KUV100 leveraged mFALCON, the compact lightweight engine. Mahindra, for the first time offered the first ground up petrol engine for the KUV100.
Mahindra & Mahindra Automotive Division, Sales & Customer Care, Senior Vice President Veejay Ram Nakra said, "This tie-up with Flipkart further reinforces our customer centric initiatives. With the ever increasing population of internet users, this was a step in the right direction for us, especially for brand KUV100 that targets the young and trendy. I am sure that this association will be mutually beneficial for both the companies."
- Sumana