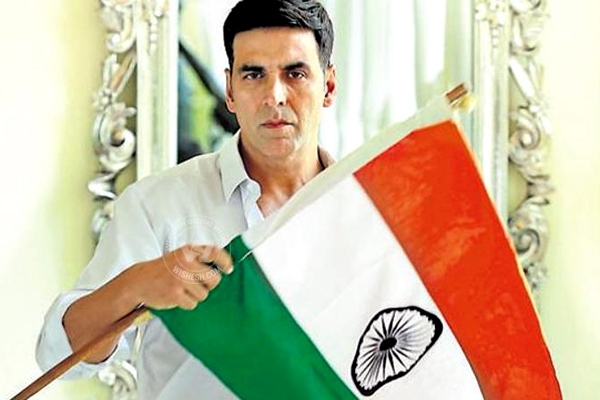 (Image source from: "To me)
Akshay Kumar always feels an immense sense of pride for India. This even reflects in his movies. He looks to highlight the greatness of India, and more importantly its brave heroes. However, the actor feels that it not sufficient for the actor to prefer film in patriotic fervor, rather equal support should be rendered even by the administration as well.
"Three-fourth of the films made in America are lauding the spirit of America. They talk of how great their country is. And you can actually sense pride in every American when a film that deals with their heroic deeds gets recognition. For instance, George Clooney's production Argo, that was directed by Ben Affleck, dealt with a rescue mission of just six people. And yet when it was released, every American spoke of it with pride. The film got seven Oscar nominations and won three," says Akshay.
"The point I'm making here is that whether it is America or China, they are so proud of their cinema, their country and their products. In India, we lag behind when it comes to that level of patriotism. I think that is why not many actors attempt making films on patriotic themes," he added.
His upcoming film 'Airlift' shows the evacuation of 1,70,000 Indians from Kuwait after the biggest evacuation in world history, i.e. the Saddam Hussein invasion. He is proud to be a part of the film, signing off on a very emotional note, saying, "To me, my Bharat is mahaan. I genuinely believe that India is the best, she is the greatest."
- Sumana